First step: Choose a Snuggle Partner:
Second step: Schedule an appointment here on the website. If you have concerns about whether we are REAL PEOPLE and not just bunch of internet scam artists — just give us a call at +1 (408) 372-8830. We would be more than happy to answer your questions! Pay for the appointment online with Pay Pal. Pay Pal is the safest, most effective method of paying for goods and services online. If there is any problem with the transaction the folks at Pay Pal will generally make it right for the customer. I ( Yvonne ) have used Pay Pal many times to recover from an online transaction with an unscrupulous internet business. So, using Pay Pal will provide you protection for the transaction. And, by asking you to pay upfront for our services, provides us protection of our schedule time. We think it's a fair deal. We hope you do too.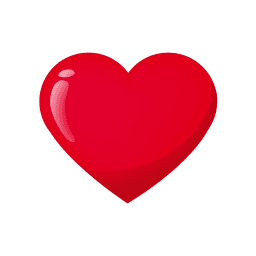 Don't have a Pay Pal account? No problem! You can still use a credit card with Pay Pal ( without a Pay Pal account ).
Third step: After booking the appointment you will receive an email with the subject line "New Appointment:  1 hour ( Your Name ) on Saturday, January 30, 2016 2:00pm PST with ( Your Snuggle Partner )". If this is an "at our location" appointment, this email will contain all the needed information, including the address, about your appointment. Please read this email carefully. It will contain important instructions for the day of the appointment.
Fourth step: If your booking is an "at client location" appointment and you request an initial phone call in the booking form, your selected Snuggle Partner will reach out to you via text to set-up a brief initial phone call. Initial phone calls are a great opportunity get to know your Snuggle Partner and get any questions you may have answered.
If you want an initial phone call with your Snuggle Partner prior to your appointment, and your appointment confirmation email did not contain your Snuggle Partner's contact information, please email me via the Contact Form and I will connect you and your Snuggle Partner for an initial phone call.
Please remember too….your first appointment MAY be refundable. If you didn't enjoy your Snuggle Partner or decided that snuggling is not for you, email me via the Contact Form and let me know you would like a first-time-only refund. In your email, we do require that you provide the reason(s) you are requesting the refund. Just a head's up: We only offer refunds on your first appointment with Snuggle Salon ( not each appointment with a different Snuggle Partner ). And, we DO NOT offer refunds on Same-Day Session appointments booked via this page: https://snugglesalon.com/book-a-same-day-appointment/.
Finally: Expect several appointment reminders from us —
An initial confirmation email ( right away )
Email reminder – 24 hours before your appointment
Text message AND email reminder – 3 hours before your appointment
Again, please call us at +1 (408) 372-8830 to get your questions answered or email us through our Contact Form. We'd love to hear from you!!