— Silicon Valley, San Jose, San Francisco, Sacramento, Pasadena, San Diego and all around The SF Bay
Mark Greene, senior editor of the Good Men Project, believes the lack of gentle platonic touch in men's lives is a killer and that men are suffering from something he calls touch isolation:
"How often do men actually get the opportunity to express affection through long lasting platonic touch? How often does it happen between men? Or between men and women? Not a handshake or a hug, but lasting physical contact between two people that is comforting and personal but not sexual. Between persons who are not lovers and never will be. Think, holding hands. Or leaning on each other. Sitting together. That sort of thing. Just the comfort of contact." See the full article.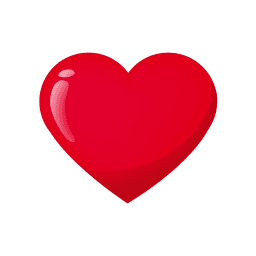 Snuggle Salon's 2017 Report Card just came in. Check out our grades from clients.
Relax and unwind in the arms of a sweet, loving, nurturing "snuggle guide" – your Snuggle Partner. Take a break from the hectic world outside and allow yourself to be cradled and nourished. When you arrive, your Snuggle Partner will be there to offer a warm, genuine hug — followed by snuggles and tender attention to your needs. Your Snuggle Partner will listen compassionately, laugh with you and have fun. You can watch a movie cuddled up on the couch, you can talk about your day, you can listen to music, you can read a book to each other, you can tell jokes, take a nap together, or bring a blanket and head for the beach. It's not about sex, or even romance. The point is to share simple human affection: a hug, a snuggle, holding hands, spooning .. simple nurturing affection. For an hour or two, allow yourself to be nurtured by a caring human being who loves to snuggle! Simple human kindness, intimacy and affection….. is what you'll find at Snuggle Salon.
Headquartered in the San Francisco Bay Area, our Snuggle Partners are trained professionals. They have spent years learning to snuggle and be intimate as an art form. We have both male and female Snuggle Partners. We are available for appointments at our place or yours. Most of our Snuggle Partners have been regular participants or been on-team at my Cuddle Party workshops all over the Bay Area and they have impeccable references. What's a Cuddle Party? Find out here.
All are welcome! We love to snuggle with people of all ages ( over 18 ), sizes, heights, weights, races and sexual-orientations and gender-orientations. Again, this is not about sex — so please DON'T ask. Snuggle Salon is about exchange of non-sexual, clothes-on physical intimacy and affection. This includes things like spooning, cuddling, nuzzling, cradling — simple normal human affection that everyone needs. Our Snuggle Partners are there to snuggle and care for you for an hour — or three! You can book an appointment here, or give us a call at +1 (408) 372-8830 to ask questions.
Schedule an Appointment
To set an appointment, for a snuggle session, you need to first choose a Snuggle Partner!